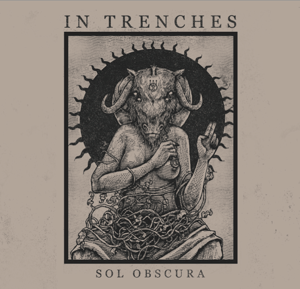 $

16.00
CURRENTLY SOLD OUT. PLEASE STAY TUNED FOR DETAILS ON AN UPCOMING RE-PRESS
"On their sophomore release the Melbourne conglomerate that is IN TRENCHES returns a reworked, more advanced and specifically intensified beast. Without diverting from their overall dissonance and rhythmically complex approach, Sol Obscura sees the band having ventured deeper into heavy dirges and progressive compositions and returned with stunning results. Giant walls of guitar noise reach into the human psyche, with output flowing over 27 minutes across 5 unique tracks. Creations beyond any typical metal and hardcore structures flourish in gritty beauty, the five piece channelling rage through a moving and ultimately forward-thinking release that bites back at the frustrations of modern existence.
credits
released 02 March 2012
Recorded and mixed at Three Phase Studios by Joel Taylor. Mastered at The Basement Recording by Jamie King. Artwork by Robert Borbas at Grindesign.
Released by MONOLITH."
hear the whole record @ http://intrenches.bandcamp.com